Breath Easier - We Get the Job Done Right the First Time Residential Construction
Twin Falls Construction Services
We Handle Remodels, New Construction & More for Homes & Businesses
Finding a contractor to take on your construction project is often far more stressful than it needs to be. At Summit Restoration and Construction, we do everything we can to take the stress out of your construction by providing world-class service that is focused on honesty and always doing the best possible job. We have helped numerous customers complete everything from major renovations for their homes to building the perfect property for their business from the ground up.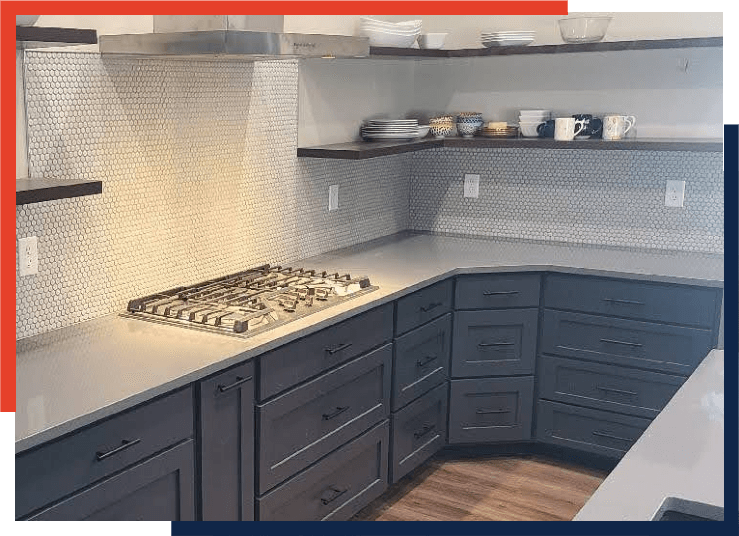 Building your dream home is a goal for virtually any homeowner. Wouldn't it be great to be able to have the final say on every part of where you're going to live for the next several years (or decades)? When you work with Summit Restoration and Construction, we'll bring your ideas to life and build the home of your dreams in one of the most beautiful places on the planet: Idaho's Magic Valley. From small homes to large properties, complete with guesthouses and other key features, no project is too large or too small for us to handle. Plus we're experienced contractors that make sure every part of your home is built to proper code requirements for long-term safety and durability.
Commercial Construction
Investing in your business by building a facility that is perfectly suited to house it is a great way to improve efficiency, increase productivity, and greatly improve your chances for long-term success. At Summit Restoration and Construction, we work with your business to develop and build a completely customized facility that fits your business's needs for today and the future. We work with all types of businesses from a wide variety of industries, so talk to us about your goals and your plans and let us be the contractor to work with you.
Remodeling & Renovations
Has your home been badly damaged by a disaster? Has it simply fallen apart due to the passage of time or years of neglect? Are you simply tired of how it looks and want to give it the facelift it deserves? Elevate your home to the next level with our remodeling and renovation services at Summit Restoration and Construction! We know you have big plans for your home, and we make it our mission to bring those plans to life with our dependable construction services. We also remodel commercial properties so your property is customized to meet your business's exact needs.
For more information about our construction services or to put our contractors in charge of your project, reach out to Summit Restoration and Construction today.

Request Your Free Estimate Today Let's Get To Work!