Breath Easier - We Get the Job Done Right the First Time Property Restoration
Twin Falls Property Restoration
Here to Help Pick Up the Pieces of Your Home or Business
When a flood, fire, or other unexpected disaster hits your property, picking up the pieces can seem nearly insurmountable. Normal can feel as far away as the moon—will you ever even make it there? With Summit Restoration and Construction on your side, you'll be back to normal faster than you thought possible. We're the Magic Valley's local leaders in restoration and remediation services, and we're ready to help you get your life back on track when the world throws a serious disaster in your way.
Summit Restoration and Construction is a locally-owned and operated restoration company based in Twin Falls, and we proudly serve customers in cities throughout Idaho's Magic Valley. Whatever damage your property has been stricken with, we've seen and handled it before, and we're ready to tackle it again. We've been in business since 1997, and built a reputation for being there for our customers and getting them through this challenging time in their life.
We're here around the clock to take your call so pick up the phone and dial (208) 269-7785 to reach out to Summit Restoration and Construction today.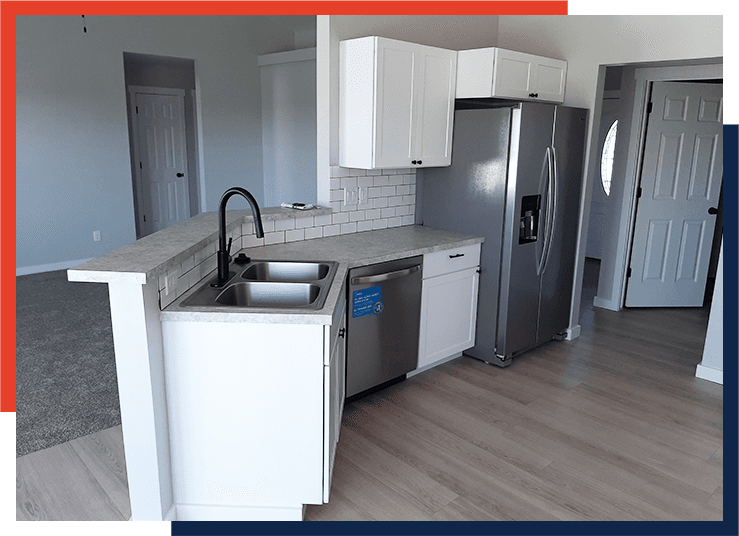 Mold can be one of the most difficult problems to deal with in the aftermath of fire or water damage because it can hide in places you can't see. Removing mold can also be dangerous if not done properly—some types of mold are toxic, while almost all types of mold can spread rapidly when not properly contained. At Summit Restoration and Construction, we know how to handle mold infestations, and we make sure your impacted areas are properly contained, cleaned, and cleared for use again. If you suspect you have mold, call us immediately—fast action can limit the spread, reduce damage, and keep your restoration costs down.
Benefits of professional mold remediation services:
Health protection: Mold can cause respiratory issues, allergies, and other health problems. Our services help eliminate mold and create a healthier indoor environment for you and your loved ones.
Property preservation: Mold can cause structural damage and compromise the integrity of your property. Our experts will not only remove mold but also assess and address any underlying issues to prevent future mold growth.
Thorough inspection: Our team will conduct a comprehensive inspection to identify the extent of mold growth and any hidden areas of contamination. This ensures that all affected areas are properly treated and restored.
Professional expertise: With years of experience in mold remediation, our technicians have the knowledge and skills to handle even the most challenging mold situations. We stay updated on the latest industry advancements to provide you with the best solutions.
Peace of mind: By entrusting your mold remediation needs to us, you can have peace of mind knowing that your property is in capable hands. We are dedicated to delivering exceptional results and ensuring your satisfaction.
Don't let mold compromise your health and property. Contact Summit Restoration & Construction today to schedule a free estimate and take the first step towards a mold-free environment.
Choose Summit Restoration and Construction to help you with your property damage! Contact us for service right away—we're available 24/7 and offer free estimates.

Request Your Free Estimate Today Let's Get To Work!